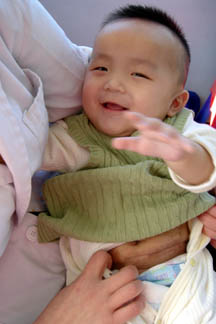 JiDe in a really good mood, even when we are undressing him to look at his healing wound !
Shen Li and Lili
January at Blue Sky 2005
Here are our 2 cleft boys, Xiao En and Tian Xi. Both will be evaluated for surgery after the chinese new year.
Our boys having their lunch ! From left to right: Jian Gong, Fu Kang, Luo Fei
miss baobao looking cute !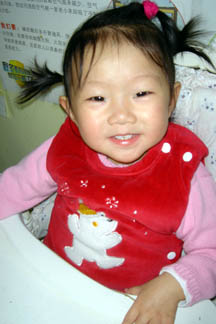 He Daifu and JiDe having a laugh
.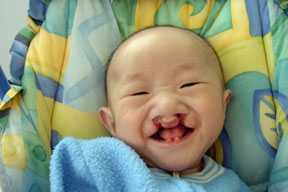 Tian Xi giving us a big wide smile. To get him to smile, our staff often say to him in chinese : "Kai Hua" - which means "Open Flower".
Pretty girl Lili. Her skin condition has improved but recurs.
XuanXuan took it upon herself to make sure our flour was of acceptable quality.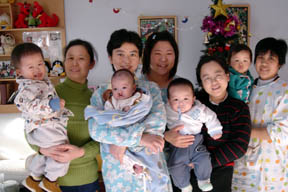 Staff and the kids