October 2008 Orthopedic Surgery in Nanchang
3 of our children travelled down south to Nanchang with their caretakers to receive free orthopedic surgeries for their conditions. We thank The Children of China Pediatrics Foundation, the surgical and volunteer team that kindly added our children to their list of patients-in-need and gave them wonderful care.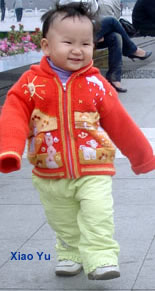 Xiao Yu was the first to have her extra fingers surgically removed (she has already had surgery for her imperforate anus condition).
Long Long had surgery on his dislocated hip and is in a body cast for 8 weeks. He still needs further surgery on his dislocated knees.
Fu Xia, our oldest boy at Blue Sky, unfortunately, did not receive the surgery this time. He will hopefully be scheduled for the next surgical mission in Shanghai in March 2009.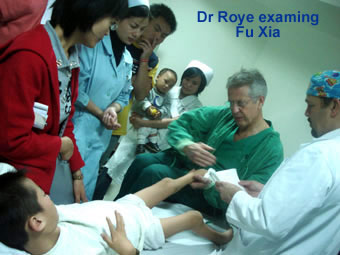 Fore more information on Blue Sky's work, please do not hesistate to contact us.